As a photographer, ok is never good enough, and I am forever looking for ways to challenge myself, update my skills, and provide my clients with the best quality products as well as art possible. My latest challenge is a move towards newborn lifestyle photography and I can't wait!
Lifestyle newborn photography is a much more relaxed and casual approach to newborn photography than the posed fine art type. It is less time intensive and is done at home, meaning there is minimal disruption to the new babies schedule of sleeping and eating.
The intention of newborn photography is to capture 'a day in the life' of the new baby in a natural and relaxed way. There is still some posing to capture those special shots, but I find that the way we interact with a new baby is just as beautiful as a staged photograph.
Another plus to the lifestyle newborn photography is that it can be done at a later time – posed newborn photography requires your bub to be less than 2 weeks old to best capture womb-like positions and sleepy faces. Lifestyle shoots can done for any age, even right up to 6 months, giving babies skin time to settle after its introduction to the world, as well as giving mum and dad the confidence to move about with baby with less cotton wool!
When you bring a new little life into your family, you are filled with amazement and wonder, and you're also in a daze of dirty nappies, broken sleep, and onesie washing. I want to capture that amazement so that you don't forget it amongst after that newborn haze wears off – the moment when baby wakes and sees your face, the softness in your eyes as baby feeds, the look you share with your partner when you realise 'we created this!'.
Both posed and lifestyle newborn shoots are beautiful and I will always work to give the client what they are after.
Introducing the handsome little man Mason…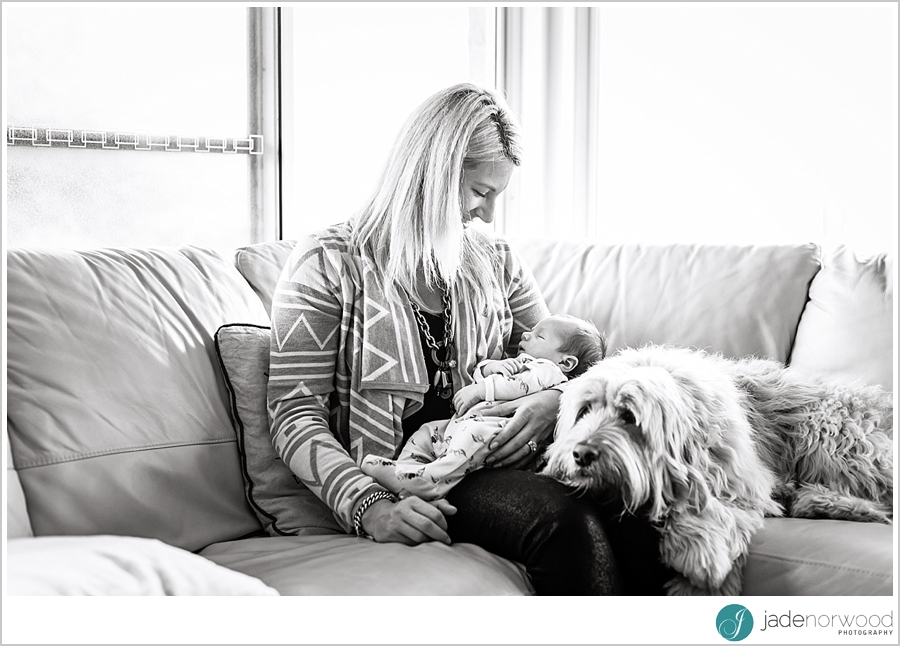 How cute is the milk drunkness…..